Is DOJ Report Covered by Sec. 508?
Besides being a hot potato political topic, the Mueller Report — released on April 18, 2019 by the Department of Justice — is not accessible.
It's a low-resolution scan of a printed version, all 448 pages of it.
By Bevi Chagnon, PubCom
April, 2019

How the inaccessibility of this historic report affects Americans
Let's count the ways:
American citizens who use assistive technologies are either totally prevented from reading it, or are severely hindered by the report's scanned pages. Technologies can't read scanned pages.
Those with vision-related disabilities who use screen readers and other text-to-speech technologies are completely prevented from reading DOJ's report. Their only options are to search for another version of the report rather than read the official publication of the DOJ, or attempt to OCR (optical character recognize) the DOJ's version. Both options might not produce an accurate version of the report.
Journalists, researchers, and others who will search for this historic report won't be able to find it or sections of it. Because it's a scan, the text is not live and searchable.
Transparency in government is to help governments share information with their citizens so that they can make informed decisions and keep their governments accountable. It's a core principle of democracy. The inaccessible version of the report is not readily available or usable by thousands of American citizens.
Those who are sighted will have difficulty reading this report. It was scanned at a low-resolution, causing blurry, pixelated text and fuzzy artifacts around the letters. Enlarging it just makes the pixelated text bigger, not clearer. It is very difficult and tiring to read.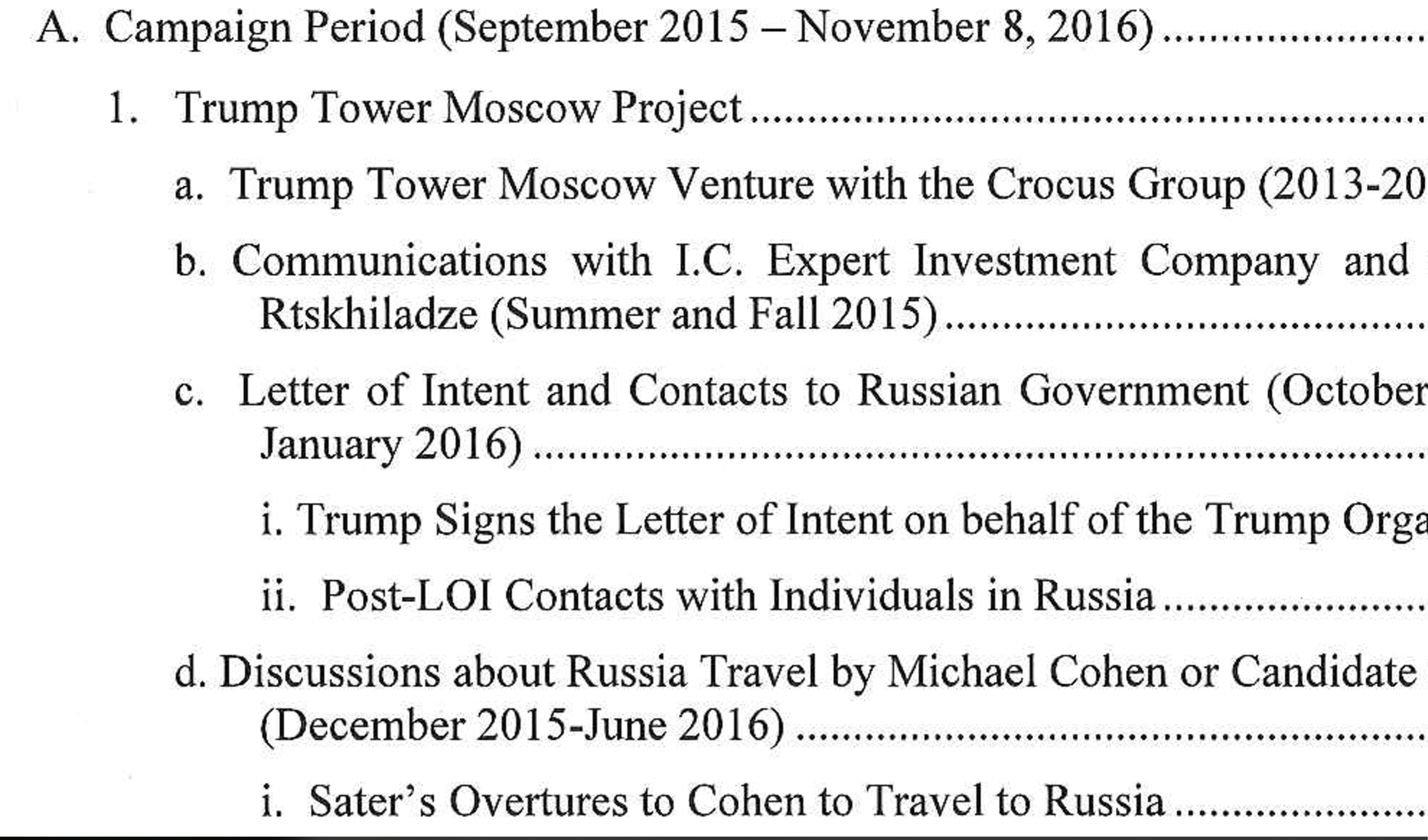 DOJ should have published a fully accessible, redacted version of the report. It is possible to do this with today's publishing technologies.
The irony: DOJ houses the ADA office which enforces the Americans With Disabilities Act and other related laws, including Sec. 508. Visit the ADA website at www.ada.gov.
Is DOJ exempt from Sec. 508?
According to Section 508, no, it's not exempt.
Quoted from the online version of the regulation:
E103.4 Defined Terms. ...

Agency. Any agency or department of the United States as defined in 44 U.S.C. 3502, and the United States Postal Service.
Is the Mueller Report exempt?
According to Section 508, DOJ's report is covered by the regulation and is not exempt. It is a public-facing document that is available for the general public to access rather than an internal document for the agency. Also, with its redacted portions, it it no longer a classified document.
E205.2 Public Facing. Electronic content that is public facing shall conform to the accessibility requirements specified in E205.4.
Sources

The Sec. 508 regulation is maintained by the US Access Board. Read the regulation at www.access-board.gov/guidelines-and-standards/communications-and-it/about-the-ict-refresh/final-rule/text-of-the-standards-and-guidelines
The original PDF released by DOJ is at www.justice.gov/storage/report.pdf
Republished versions that might be more accessible can be found at major news outlets. Note that they might also contain political commentary:

The PDF Association posted a technical blog about the Mueller Report's lack of accessibility. Read it online at www.pdfa.org/a-technical-and-cultural-assessment-of-the-mueller-report-pdf [Note, PubCom is a member of the PDF Association.]

PubCom creates solutions for accessible documents
We're technologists for accessible design and publishing. We help agencies, academics, authors, designers, and publishers build accessibility into their documents from start to finish.
Our courses on Sec. 508 topics are the best-in-class, but we also offer training in traditional desktop publishing, digital media, and office documents.
Our consulting services can help you develop an accessible workflow that works.
We also provide remediation services for your existing documents, but we prefer to "teach you how to fish" and make your documents so accessible that they don't need remediation.
We've been in the publishing industry for eons and our first classes in accessible documents were held in 2001, soon after Sec. 508 went into effect and WCAG 1 was released.
Summary: we know publishing, from editorial to design to distribution. And we focus on helping you maximize your technology, streamline your workflow, and seamlessly build accessibility into your publishing workflow.
Sign up for our upcoming classes or we can bring a custom curriculum to your agency that can train your writers, editors, desktop publishers, and webmasters.
We're committed to making documents accessible for the nearly 35% of our fellow citizens who have disabilities that make it difficult for them to use computer technologies. .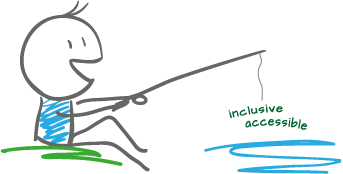 We teach how to make your documents accessible.
Let us know how we can help you fish!

— Bevi Chagnon
CEO and Founder, PubCom