Sec. 508 + In Design + PDF
May 14-15, classrom and online class
The industry's most thorough course on making accessible PDFs from InDesign layout files.




View class and registration details
Sec. 508 + Word + PDF
June 12-14, Online only, late start, half-day sessions


View class and registration details
Accessibility for Writers and Editors
June 15, Online only, late start, half-day sessions
Bundle discount when taken with Sec. 508 + Word class



View class and registration details
Refresher: Sec. 508 + InDesign
June 21, combo-classroom and live online class
Special class for former students to update their skills and review new features in InDesign and Acrobat



View class and registration details

Many of PubCom's classes are held at GPO.
These GPO-sponsored classes are for federal employees and contractors only.

Conferences, Seminars, Events
Bevi Chagnon will be speaking at these upcoming conferences and seminars.
June

TechAccessOK 2018 will be in Midwest City, Oklahoma, June 28-29. A great conference that focuses on accessibility in technology and the web for Oklahoma based agencies, nonprofits, and academic institutions. Bevi Chagnon will conduct a full-day workshop on checking and remediating PDFs for accessibility compliance.
Visit the TechAccess conference website.
September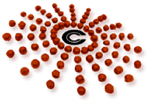 Communication Central's Be a Better Freelancer annual conference will be in Rochester NY, September 21–22, 2018. Bevi Chagnon will present a special half-day session on EPUBs and accessibile documents for writers and editors. Stellar conference for freelancers, it's one of Bevi's favorites.
Visit the Freelancer Conference website.
November

Accessing Higher Ground's annual conference is in Westminter, CO (Denver metro area) on November 12–16. Extensive workshops, panels, and seminars on all topics for accessible websites, documents, academia items, and learning systems. Bevi wi ll present in-depth hands-on workshops on various accessibility software topics.
Visit the AHG Conference website.
Earlier this year