Testing for Accessibility: Screen Readers
One of the top questions in our in-box is "how can we check our files?" This blog series helps you decide what to do.
By Bevi Chagnon, PubCom
April, 2019 (updated May, 2020)
How to check accessible files
We recommend using 3 methods to check PDF files for compliance with accessibility laws and standards:
A visual review of the tag tree and other parts of a PDF,
Human testers using screen reader software and other AT (assistive technologies), and
Automated software checkers.
This part of our blog series helps you choose and use screen reader software to check document files.
Remember, testing for screen reader access is not the only check you should make. Accessibility is also for those who use other AT (assistive technologies) for keyboard access, braille devices, and other interfaces such as head-tracking devices.
About screen readers
As you choose which screen readers to use for your testing, you'll also need to learn how to use the software. Generally, screen readers are not intuitive to use, especially for those who are fully sighted. So look for training classes and online tutorials to help you learn how to use these powerful tools.

WebAIM.org, the leading clearinghouse for information on digital media/ICT accessibility, conducts an annual user survey of those who use screen readers. View the 2019 results at www.webaim.org/projects/screrenreadersurvey8.
From WebAIM's latest survey, JAWS, NVDA and VoiceOver were the primary screen readers used by 90% of those surveyed. So choosing one of more of these programs should give good testing results.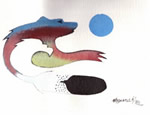 Karlen Communications (www.KarlenCommunications.com) conducts user surveys for accessible PDFs that provide helpful insight into how the tools are used.
Best Practices for Screenreader Testing
by Sheri Byrne-Haber
May 2020
Review of screen readers
JAWS (Job Access With Speech)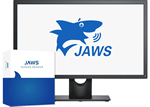 The most heavily used screen reader worldwide. Fully featured, it is the default standard for accessibility testing. It's also the most commonly found screen readers in institutional settings such as government and the business world.
Professional/commercial license: $1200
Platform: Windows only. Apple Mac requires using a Windows emulator or Windows running on Apple Bootcamp
Learning: Online tutorials and documentation are readily available. WebAIM's list of keyboard shortcuts for JAWS.
JAWS Inspect
A specialized testing program to test websites (not PDFs or other document files). We do not recommend this tool for testing PDFs and other documents.
See website for pricing
Platform: Windows only. Apple Mac requires using a Windows emulator or Windows running on Apple Bootcamp
NVDA (Nonvisual Display Access)

A close second with JAWS for popularity, NVDA is developed and distributed by a nonprofit that creates software for the blind and vision impaired. NVDA is a free, open-source program. It is fully featured.
Do you write Alt-Text for graphics or add closed captioning to audio/video clips?

The above tutorials from AFB are excellent examples of how to verbally describe the action in a video. As you view these videos, note how the narrator describes what's on the screen — dialogue boxes, buttons, and keyboard layouts — as well as the actions and instructions. The entire series is an excellent model for writing descriptive text when creating educational materials, video transcripts, and basic Alt-text, too.
Adobe Acrobat Read Out Loud
This is a free module built into all Adobe Acrobat software, including Acrobat Reader. It is not a fully-functioning screen reader. We do not recommend using it for testing at any level because it gives false positive and false negative results.
Apple Voice Over

Built into the Apple Mac OS X, Voice Over is a "lite" screen reader that provides basic accessibility to Mac users. Apple's accessibility tools are designed for vision, heading, physical/motor skills, cognitive, and learning disabilities.
PubCom specializes in accessible documents, not websites
PubCom has a full array of courses on not just Sec. 508 topics, but also traditional desktop publishing, digital media, and documents.
We started offering accessibility training in 2001, soon after Sec. 508 went into effect and WCAG 1 was released.
Our publishing and design training goes back even earlier to the Pleistocene epoch of digital publishing when Ventura Publisher and Aldus Pagemaker ruled the planet.
Summary: we know publishing, from editorial to design to distribution. And we focus on helping you maximize your technology, streamline your workflow, and seamlessly build accessibility into your publishing workflow.
Sign up for our upcoming classes or we can bring a custom curriculum to your agency that can train your writers, editors, desktop publishers, and webmasters.
We're committed to making documents accessible for the nearly 35% of our fellow citizens who have disabilities that make it difficult for them to use computer technologies. .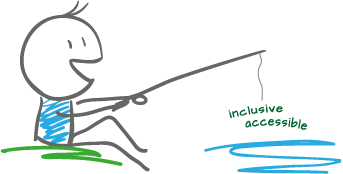 We teach how to make your documents accessible.
We teach how to fish!

— Bevi Chagnon
CEO and Founder, PubCom