Publishers, Designers, and Adobe's Creative Cloud:
Software Choices in FY 2014
Part 2

— What's Worthwhile in Adobe's Creative Cloud Versions

Just as with previous upgrades, the new features in CC may or may not be valuable to you. Features that are critical to some designers aren't so important to others.

To help you decide if CC is worth subscribing to at this time, here is a brief overview of the advantages and features of CC versions of some programs.
InDesign CC
If you're a graphic designer who produces newsletters, brochures, ads, and magazines for print, there might not be enough in CC to make you want to subscribe.
But if you're developing EPUBs and other digital "books," upgrading to CC is a must. InDesign's tools for e-publishing have been expanded and improved, and the resulting code has also been greatly improved with more tools to control how the final EPUB files are coded. Bottom line: better tools, better exported code for digital publications.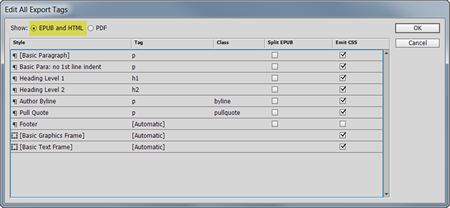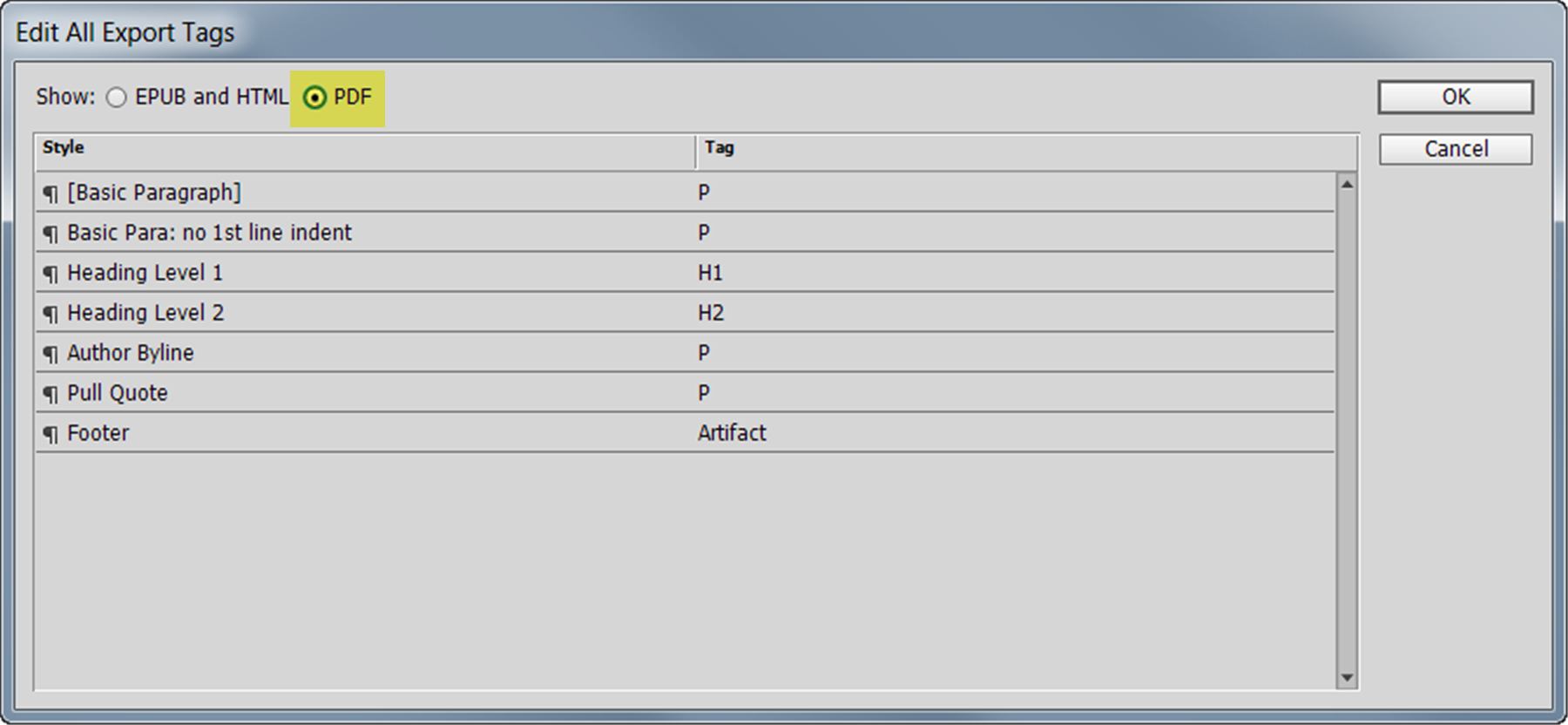 A QR code generator is now built into InDesign CC, as well as new tools for creating forms directly in InDesign.
If you create accessible PDFs from InDesign layouts, CC is required. It exports more accurate, accessible PDFs than previous versions.
Processing speed is improved, especially for those using dynamic and automated publishing features, such as XML, cross-references, and indexes.
InCopy CC is part of the Creative Cloud plan, adding this enterprise-style component into collaborative publishing workflows for editors and designers. Additional licenses for editors are available at $19.99/month.
Acrobat XI
The most significant feature in Acrobat XI is the ability to edit text — and have it reflow within the paragraph. We've been waiting for this for years.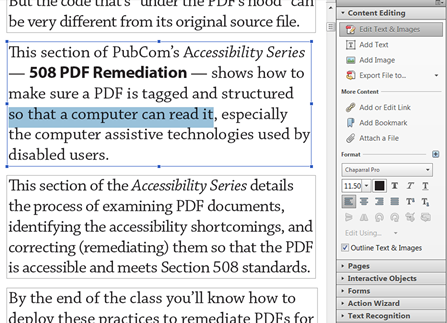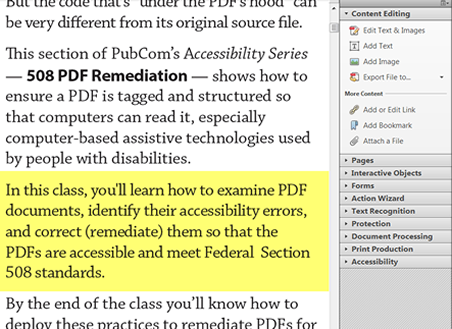 If you're a graphic designer or prepress specialist, it's easier to edit graphics and other objects in a PDF.
And if you test or remediate PDFs for accessibility, an updated accessibility checker eliminates many mis-evaluations common in previous versions of Acrobat. A new utility for checking and adding Alt-text on graphics is in Acrobat XI, as well.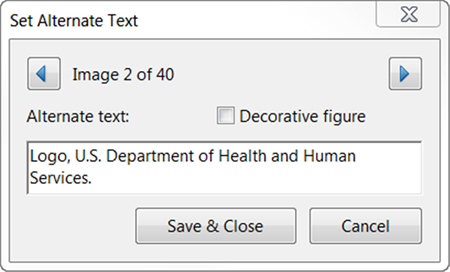 Acrobat XI converts PDF files to Word, PowerPoint, and Excel and the results are vastly superior to conversions from earlier versions.
Photoshop CC
Smart Sharpen and improved upsampling will help many photo image editors improve their work.
Camera shake reduction is a handy tool but doesn't work on all blurry images: out-of-focus images can't be helped.
The Future
Eventually, most professionals will become CC subscribers but amateurs and occasional users are less likely to do so.
There won't be a CC2 or CC3 because the Creative Cloud versions will be constantly updated as new features become available. No more waiting 12-18 months for new tools when a new dot-release is available.
From now on, these programs will be just "CC" with no version number, but the specific build number is available in the "About this Software" dialogue.

There are some tools available only in CC that professionals will need to meet a client's requirements, such as EPUBs or digital publications. Down the road, expect this feature "chasm" to expand between older perpetual licenses (such as CS6) and the continually improved CC versions.

And if you must create accessible documents, both InDesign CC and Acrobat XI Pro (and any future version of Acrobat) will be mandatory. These versions create more accurate, accessible documents than previous versions from Adobe. At this time, these are the only tools professional designers can use to create accessible PDFs: no competing products with similar capability are on the market.


— Bevi Chagnon
Founding Partner, PubCom
September 2013

Your Comments
These are my thoughts and experiences with Adobe's Creative Cloud. Any from you? Leave a comment on our Facebook page.
www.facebook.com/pages/Takoma-Park-MD/PubCom/139231069223