Welcome AHG attendees!
It was great to see you at Accessing Higher Ground conference in November.
PubCom's founder, Bevi Chagnon, is presented 3 sessions at the conference. You can obtain the handouts and recordings from AHT's website by using your conference login:
About PubCom
We belive in doing the job right from the start. We aim to make the most accessible, Sec. 508-compliant PDFs from our source files so that little time (if any) is spent remediating them afterwards.
100% accessibility, 100% of the time.
We teach our clients how to do this with the major publishing software programs — Adobe InDesign, MS Word, MS PowerPoint, and Adobe Acrobat Pro.
Of course we also remediate files for clients, but truthfully, we'd rather teach you and your staff how to fish — that is, teach you how to make compliant PDFs right out of the "box."
Stop by our table (#28) and let us know how we can help.
View our mission and philosophy at https://www.pubcom.com/downloads/about-PubCom_2018_v4_508.pdf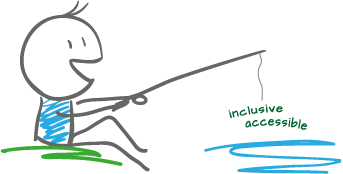 Bevi Chagnon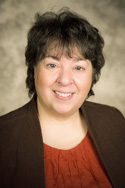 PubCom's founding partner heads up the training and consulting teams.
Bevi Chagnon is half designer, half geek, and 100 percent teacher. She's a prolific writer on design, web, desktop publishing, Sec. 508 accessibility, technology, digital media, and cross-media publishing. Look for her work in your class handouts and custom workbooks, as well as online in various forums, tech lists, industry websites, and her blog, The Electronic Page.
Her 35+ years in the industry has made her accomplished in many design disciplines (magazine art director, graphic designer, web developer, digital media developer, photographer, and architect) while mastering and pioneering many of today's computer technologies.
If it involves communication in any format, traditional and digital, she's a master.
Today, Bevi is a technologist and information architect for government, academic, and enterprise communications…print, digital, electronic, web, PDF, Sec. 508, accessibility, EPUB, and whatever new technologies Apple, Adobe, and Samsung will create in the future. 
Experience: Standards



Through her membership with ANSI (American National Standards Institute), Bevi is a U.S. global delegate to the International Standards Organization (ISO) for PDF standards, including
PDF/UA
(universal access). Through these organizations, she contributes to the development of accessibility standards of documents. She has also been a contributor to the WCAG guidelines for web accessibility, as well as to various other committees for EPUB standards.
Bevi is a frequently contributor to several forums on accessibility.
In terms of accessibility, Bevi points out in her classes that she was born into a family with disabilities and has been personally and professionally affiliated with the communities for many decades, long before Section 508 was put into law in 1998. So she understands how our documents need to be used by people with many disabilities: blindness, low vision, upperbody motor disabilities, cognitive, hearing, neurological…she has worked with people with all of the disabilities covered by accessibility guidelines.
Experience: Software
For the past 30 years, she has been a highly regarded advisor and beta tester to major software companies, and has had a part in developing much of the digital media and publishing software on your computer; so she understands how these software tools work—and how we can maximize those tools for efficient, creative, cross-media publishing.
Bevi is an Adobe Community Professional and frequently contributes to Adobe's technical forums. Catch her online at https://forums.adobe.com
She also holds various certifications from Adobe and other software programs.
Experience: Government
Bevi is a very familiar face to government publishers; she has taught for the US GPO's Institute (IFPEP) since the early 1990s, created curriculum ranging from the earliest desktop publishing software to today's latest technologies for publishing.
Through both GPO and PubCom, she has worked directly with countless government agencies and their publications for over 3 decades. She works not only with federal agencies, but also state, local, and foreign governments.
Bevi is considered one of the country's top consultants on government publishing. She covers all forms of publislhing, from public-facing "glamour" publications and Word-based reports to database-driven reference tomes and content that is cross-published in various technologies.
Experience: Teaching
In addition to heading PubCom's stable of instructors, Bevi has also taught at George Washington University's publication specialist certificate program, Howard Community College, and Montgomery College in the Washington DC-metropolitan area.
She's a frequent speaker at publishing industry conferences and accessibility seminars around the country.
Topics she teaches: graphic design, web design, Section 508 accessibility, printing technologies, cross-media / digital media technologies, XML, management, desktop publishing, Acrobat, photography, digital image correction, marketing and product development.
Still a designer at heart
Bevi still maintains her design and art through PubCom and her personal time. Spare time endeavors: photography, gardening, architecture, and not cooking (her burnt-cheese sandwiches are legendary!).